Explore the finest selection of luxury yachts and boats for sale ranging from 30 Feet to Super Yachts in Dubai. 
You can reach us to buy Majesty Yacht in Dubai and Mega Yachts as well. Buy your yacht through Yacht Brokerage Dubai and we will offer you guidance and expertise at every step of the way, and our departments dedicated to provide the best yacht charter, yacht brokerage, yacht management, to ensure we can cater for all of your yachting requirements.
Whether you want to buy your first yacht, sell your current vessel or upgrade your current vessel, our aim is to find your perfect yacht for the ideal buyers.
No matter where you are based, buy yacht and parking Dubai is made easy with us and also you can benefit from listing or purchasing your yacht with our yacht Management crew.
We have access to a wide selection of the finest yachts and boats for sale internationally, including new yachts and boats in Dubai, refit yachts and used boats for sale, used Majesty yacht in Dubai, in addition to a broad range of sizes and vessels such as sailing yachts, motor yachts, cruisers, powerboats, catamarans and pre-owned charter yachts.
We are specialised in the marketing and sale of super yachts, mega yachts, luxury yachts and we even easily sale Majesty yacht in Dubai. We help you buy Majesty yacht in Dubai, be it a new or used majesty yacht in Dubai.
Contact Yacht Brokerage Dubai services for best deals on your future Yachts.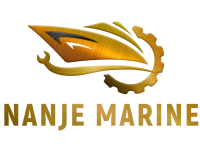 NANJE MARINE SERVICE DUBAI   
⛺ : #615C , 6th Floor
Ibn Battutha Business Gate
Dubai , United Arab Emirates
Copyright 2022 © Yacht Brokerage Nanje Yachts